Did you know that Target is the second-largest discount store retailer in the United States? If you guessed that Walmart is the first, you would be correct. Target was founded by George Dayton and is based in Minneapolis, Minnesota.
A Brief History
Did you know that Target is the second-largest discount store retailer in the United States? If you guessed that Walmart is the first, you would be correct. Target was founded by George Dayton and is based in Minneapolis, Minnesota. Target was originally called Goodfellow Dry Goods when it was founded in June of 1902. The store was eventually renamed Dayton's Dry Goods Company in 1903 and then the Dayton Company in 1910. Yes, either though it wasn't originally called Target, the store has been around that long.
The first Target store opened in Roseville, Minnesota in 1962. Meanwhile, the parent company was renamed the Dayton Corporation in 1967. Even more name changes occurred, the Dayton Corporation became the Dayton-Hudson Corporation after merging with the J.L. Hudson Company in 1969. Basically, Target has had more name changes than Prince. The Dayton-Hudson Corporation held ownership of several department store chains at the time including Dayton's, Hudson's, Marshall Field's, and Mervyn's.
Target established itself as the highest-earning chain of the Dayton-Hudson Corporation in the 1970's. This milestone lead to the expansion of the store nationwide in the 1980's. The Target name, brand, and familiar format was introduced to the public in the 1990's. The parent company was renamed the Target Corporation in 2000.
As of 2017, Target operates 1,806 locations throughout the United States. Their retail facilities include Target and Super Target.
Formats
Target
Present-day Targets are roughly 135,000 square feet and sell a wide variety of merchandise that people generally use and need every day.
Super Target
The first Target Greatland location opened in Apple Valley, Minnesota in September of 1990. This version of the store was about 50% larger than the regular Target stores. Super Target pioneered new company standards including more checkout lanes and price scanners, larger aisles, expanded pharmacy and photography departments, and a food court.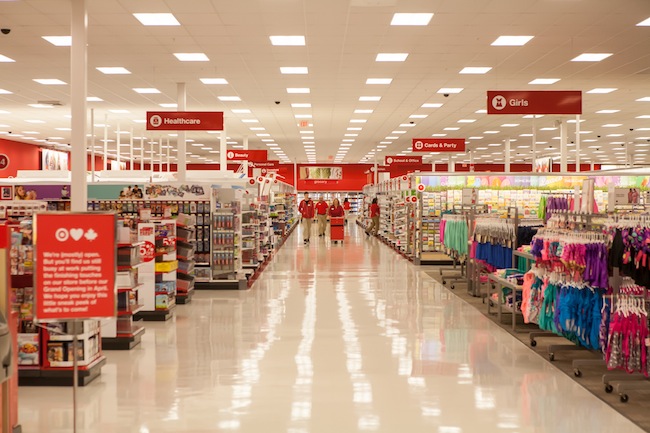 What You May Not Know
Aside from the physical store and website, Target does offer some services you may be unfamiliar with. For example, there is a service called Financial and Retail Services. This service was formally known as Target Financial Services. What Financial and Retail Services actually does is provide Target customers with their own credit card. This credit card is exclusively for Target stores and helps shoppers earn savings. These credit cards are known as the Target REDcard (formerly the Target Guest Card), issued through Target National Bank (formerly Retailers National Bank).
Target Financial Services also produces gift card balances. The Target Debit Card withdraws funds from the customer's existing checking account, and allows for up to $40 "cash back". The debit card allows customers to save five percent of each purchase.
Target sells more gift cards than any other retailer in the United States. In January of 2010, Target Stores introduced Mobile Gift Cards. Which allows customers to access gift cards through their mobile devices. This is achieved through a digital barcode. This data matrix barcode can be scanned at a Target POS like any physical card barcode, and balances can be stored, retrieved, or gifted, just as any normal gift card.
Target Gift Cards are also collectors' items. Some of the first gift cards issued are valued at over $300 (even if the card doesn't have any money on it). Every year, Target introduces new Holiday Gift Cards. I don't think there is any other retail gift card in existence that is known as "collectable."
Target Website
Target.com owns and oversees the company's e-commerce business, such as the Target.com domain. Once known as "target.direct," after the company sold Marshall Field's and Mervyn's in 2004, target.direct became Target.com.
Target.com offers convenience for the shopper that for whatever reason cannot make it into the physical store. Not only does the website offer products you would find in the store, but it also sells merchandise exclusive to the website. Though, there are also products that are exclusive to the physical stores as well.
In addition to having a wide variety of merchandise online, such as clothing, shoes, accessories, baby centric items, household products, furniture, outdoors, electronics, music, movies, books, video games, sports, toys, beauty, and much more, the site also offers free shipping for all orders over $25. Returns are free as well.
If you are strapped for cash, but still need to do some shopping, Target.com also has a section exclusively for their current deals. What else can you do on Target.com? You can also access your wedding/baby registries. Target even has apps for both Androids and iPhones.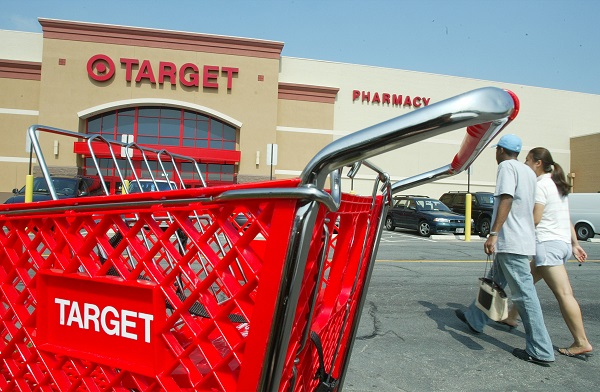 Social Advocacy
The company states that "individuality may include a wide spectrum of attributes such as personal style, age, race, gender, ethnicity, sexual orientation, language, physical ability, religion, family, citizenship status, socio-economic circumstances, education, and life experiences." The Target employee diversity initiative is called "All Together Target." It specifically seeks to work with vendors and contractors that are owned by minorities or women.
In February 2012, the company extended the team member discount to same-sex partners of employees. It had received a 100 on the Human Rights Campaign Corporate Equality Index Score. Target is not only a chain that offers convenience for its customers, but wants to do right by everyone, including the employees.
Target is a chain that really strives to do the best it possibly can. This dedication is not only exclusive to its customers, but also to its employees as well. By not discriminating against any persons of race, color, gender, sexuality, etc., Target offers compassion and does not close itself off from any markets. It is this social advocacy and its great services and policies that really makes Target stand out in the large, large world of retail.