With the recent increase in the numbers of individuals and students who work from home, no thanks to the pandemic, you are probably in need of an urgent and affordable laptop. It gives me great joy to tell you that I am here to help.
At the end of this article, you will be poised with deciding on my recommendation. When you get to this level, I would advise you to channel most of your thoughts to why you want a cost-effective laptop.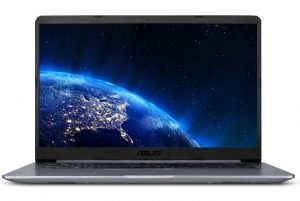 A gem to any IT department
Rating – 4.0/5.0
The best budget laptop for office work
Spec:
CPU: Intel Core i5-i7| Graphics: Intel UHD graphics| RAM: 8 GB
Asus took its style and design a notch higher with the Asus Vivobook S 15.
Boasting a colorful identity, the laptops come with an 8GB of memory, integrated Intel UHD Graphics, 512GB M.2 solid-state drive, and the 10th Generation Intel Core i5-10210U processor.
It weighs about 3.97 pounds and it's color options include Dreamy white, Resolute Red, Gaia Green, and Indie Black.
Key features:
Screen: 15.6″
Storage: 512 GB SSD
Weight: 1.8 kg
Battery capacity: 2 cells, 33Wh
Pros
Bright and colorful design
Large (15.6 inches) screen
Extremely Lightweight
Cons
Battery life can be improved
ScreenPad looks a bit mediocre
Why you should own the ASUS VivoBook S 15:
The fact that the Asus VivoBook S15 made a list despite being released in 2017 should tell you how great of a choice it is. It pretty much executes any essential functions you could think of as long as gaming is not involved.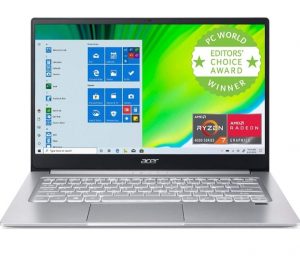 An ideal choice for video editors or anyone who appreciates style.
Rating – 4.3/5.0
The best budget laptop for video editing
Spec:
CPU: Intel Core i5-i7| Graphics: Intel HD graphics 620 or AMD Radeon vegan 8, Nvidia Geforce MX150| RAM: 4-8 GB
Core count is what makes the Acer Swift 3 (AMD) stands out of other intel categories. It is a laptop with twice as much core than any 10th-gen intel chip.
The closest to it is the Dell XPS 15, and you will need a bottomless pocket for that. It comes with 8GB of RAM and a massive 512GB SSD.
Key features:
Screen: 14″
Storage: 128-1 TB, 16 GB intel optane memory
Weight: 1.2 kg
Battery capacity: 2 cells, 48 Wh
Pros
Solid design
Offers great value
It rarely lags
Cons
The touchpad seems a bit mediocre
Dim display, narrow color gamut
Why you should own the Acer Swift 3 (AMD):
A good video editing laptop below $1000 may take you so much time or forever to find. Besides being an excellent option for video editors, Acer Swift 3 is excellent at dealing with basic laptop operations like schoolwork and projects.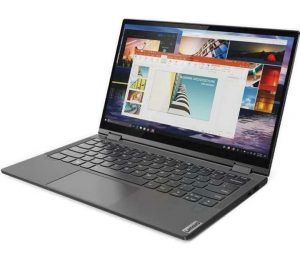 The Ideal Travel Companion
Rating – 4.5/5.0
The best portable budget laptop for 2020
Spec:
CPU: Intel core i7| Graphics: Intel iris + graphics| RAM: 8-12 GB
The Yoga C640 comes with a 13.3-inch, full HD (1,920-by-1,080-pixel) display, fiberglass, and gray aluminum color scheme, 10th-generation U-series processor (i3 and i5), 8G RAM, and 128GB or 256GB (for the i5 version).
It supports two USB (type A), an HDMI port, and a fingerprint reader. The same cannot be said for face recognition and a card reader.
Key features:
Screen: 14″
Storage: 512 GB
Weight: 1.35 kg
Battery capacity: 4 cells, 60 Wh
Pros
Battery life is great
Clean, sleek, and portable design
Boast of an amazing display
Cons
The keyboard lacks a bit of depth
No Thunderbolt 3 port
Why you should own the Lenovo Yoga C640:
Lenovo Yoga C640 transitioned from the ARM processor into a 10th-generation processor. This implies that this convertible provides faster performances compared to its older models.
Despite being a workhorse, it is very portable, boasts excellent battery life, and weights 1.35 kg (lightweight).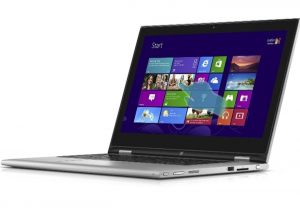 The best bargain for office work and gaming
Rating – 4.2/5.0
The best budget gaming laptop for 2020
Spec:
CPU: Intel core i7| Graphics: Intel UHD graphics 620| RAM: 16 GB
The Dell Inspiron 13 7000 is a stylish 2-in1 convertible composed of brushed aluminum (not plastic) 8th-generation intel core i5 processor, 8GB RAM, 256GB SSD, Intel UHD 620 graphics processor, and Nvidia GTX 1050 3GB for entry-level gaming.
With the right modification, the 13.3-inch convertible can play all types of games. You also get 2 USB ports, 1 HDMI port, a card reader, a noble slot, and a headphone port.
Key features:
Screen: 13.3″
Storage: 477-512 GB + Intel optane memory
Weight: 1.39 kg
Battery capacity: 4 cells, 52 Wh
Pros
Weighs less than the iPad
No room for lagging
Exceptional battery life
Cons
Keyboard design is a bit old school
The entire package is a bit chunky
Why you should own the Dell Inspiron 13 7000:
It offers a brilliant display, excellent performance, and outstanding audio. Unlike Dell XPS, it comes with a card reader, USB (type A and C) options, and a very comfortable keyboard. If you are a student or office worker who loves to ease stress via video games. This 2-in-1 (laptop and tablet function) convertible is for you.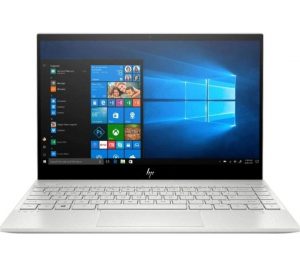 Schoolwork and projects melt at the mention of its name
Rating – 4.0/5.0
The best budget laptop for students
CPU: AMD Ryzen 3300U-3700U| Graphics: AMD Radeon vegan 6-10 | RAM: 8-16 GB
The HP Pavilion x360 13 comes with a 10th-generation Intel Core i7 processor, integrated graphics, 2 USB-A ports, and a single port USB-C port.
It stands tall on this list because its initial 8GB RAM can be expanded to 12GB. It also features a 256 solid-state drive, sharp keyboards, and produces a very decent sound.
Key features:
Screen: 13.3″
Storage: 256-512 G
Weight: 1.32 kg
Battery capacity: 4 cells, 53.2 Wh
Pros
Extremely lightweight and sleek for a convertible
Good battery life
Screen touch enabled
Cons
CPU performance is just decent
Graphics performance is not so impressive
Why you should own the HP Envy x360 13:
After so much concern from consumers, HP has worked their way by producing lightweight laptops and convertibles. The HP Envy x360 13 reveals how much progress they have recorded. The 13-inch convertible weighs just 1.32 kg and can survive most school and office work.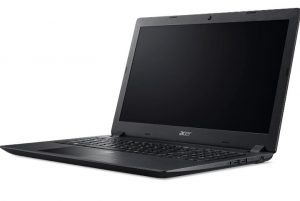 Best for students and graphics designer
Rating – 4.0/5.0
The best budget laptop for graphics
Spec:
CPU: Intel core i5| Graphics: Intel UHD graphics| RAM: 8 GB
Released in 2019, Acer Aspire is powered by an 8th-gen Core i7 processor and Nvidia Geforce MX250 (for graphics).
It comes with a 14-inch display, 16GB of RAM, 1TB, and 512 GB of HDD and SDD storage, respectively.
Key features:
Screen: 14″
Storage: 512 GB
Weight: 1.2 kg
Battery capacity: 2 cells, 53.2 Wh
Pros
Design is sleek
Processors offer great upgrade options
The battery is decent for the price
Cons
Gets scratched easily (made of plastic)
Keypads seems a bit old school
Why you should own the Acer Aspire 3:
This laptop comes with the latest Ryzen tech, and this implies that lagging should be the least of your worry (optimum efficiency). It looks great from all sides, offers a bright and quality display, and it weighs just about 1.9kg.
The Best Budget Laptops for 2020 Buyers Guide
Remember, this is beyond just getting any laptop. It is about buying a laptop that guarantees you the best value for your money. With that in mind, these are the key features to watch out for if you wish to enjoy a remarkable customer experience.
Processor: The processor (or CPU) is the brainbox of any laptop. They come in two major types AMD or intel. Both are great in terms of value (graphics and the likes) and performance. If you are more interested in performance than value, Intel is for you. However, if you prefer better value and decent performance, AMD processors should be your target.
RAM: If you hate lagging, you should stick to a laptop with a minimum of 4GB RAM. If you are interested in graphics, go for a laptop with inbuilt dedicated graphics. Gamers should watch for Nvidia or AMD GPU.
Battery Life: This is becoming less of an issue because laptop makers now ensure that their laptops guarantee a reasonable number of working hours. This upward trend should make you consider ONLY laptops with a minimum of 4-5 hours of battery life.
Warranty: We pay little attention to this, and it affects our customer experience. Whenever you are making a laptop purchase (in fact, any electronics), ensure it comes with a warranty. Electronics can sometimes be unpredictable. When the undesirable happens, the only layer of protection you have is your warranty.
Did any of my recommendations answer some of your questions or fit the desired features you looked forward to? Either way, I would like you to leave a comment below to let us know what you think!
Written exclusively for our company by Jacob Uzoma
Source – CoolMambo.com