Whether a person is running for president of the United States or the local city government, fashion plays a large role in how voters see the candidates and how successful the candidate's campaign is. By having a clean, sharp image, the candidate is more likely to be elected and seen in a positive light by the voters. Furthermore, political candidates, as well as their spouse, can become fashion icons and brand their own image, much like Michelle Obama.
There are different styles and options when it comes to fashion in politics. The most common choices among the candidates are suits, dresses, accessories, and hairstyles. Most candidates stick with a classic look, but once in a while they go for a something a little more unusual. Branding is extremely important, so once a candidate picks an image and style, they tend to use it for the rest of the campaign.
The Suit
The suit is a classic look that most politicians go for when campaigning for apolitical office. Most of the time, they select a dark color with a solid color tie. Navy blue is a popular choice while campaigning because it makes the candidate look more trustworthy to voters. Blue also makes the candidate look smart and well put together.
Another powerful color of suit that candidates pick is black. A black suit gives off an air of authority and power. The black suit is most popular during the election season, so be prepared to see them during the 2016 Presidential Candidate Race. For example, Donald Trump often wears a black suit with a red tie while making public speeches or performing campaign duties.
Hilary Clinton is known for her signature power suit. It is a pantsuit that comes in many different colors, so she goes for a more unusual look instead of the classic black or blue colors. Normally, the shirt is the same color as the jacket and pants making her stand out in the crowd. She has worn colors such as red, orange, light blue, yellow, and brown.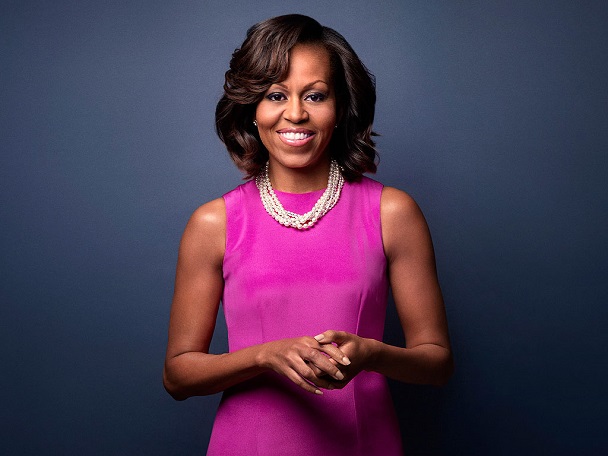 The Dress
Michelle Obama, the First Lady of the United States, complemented President Barack Obama's look with her sleek and classic dresses both during his campaign and his presidency. While she wears classic colors like black and blue, she also is not afraid to go bold with bright colors. She also wears geometric colors and floral prints. Some of the more common labels the FLOTUS is known to wear are BCBG Max Azria, Alice & Olivia, Michael Kors, and Tanya Taylor.
Accessories
Accessories are normally a small detail on a candidate, yet a large impact when it comes to the campaign trail. It allows the politicians to have a creative outlet while making a big statement. Pins are common on suits for presidential candidates. These can be small, simple American flags showing patriotism, while others wear designer jewelry.
Another accessory worn by male candidates is the tie. The most common tie colors are red and blue. The red tie is an aggressive color. Candidates who wear a red tie are aiming to persuade voters into thinking they are assertive, bold, and decisive. Blue also leads the voters to think the candidate is telling the truth. Blue is worn by candidates who want to be seen as a typical average American.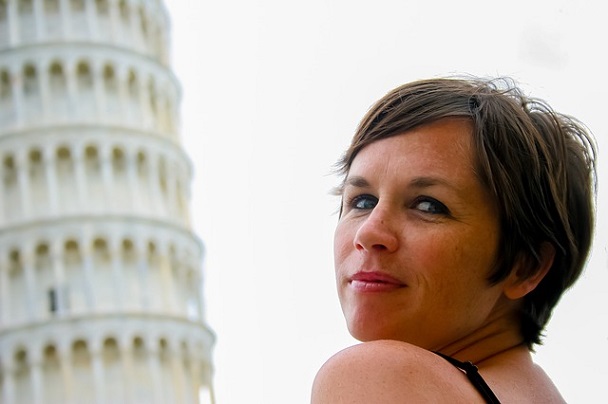 The Hair
One of the most common hairstyles in men's politics is the comb over. Joe Biden sported this style during his campaign and Donald Trump currently has this style for the 2016 Presidential Campaign.
The women in politics tend to have shoulder length or shorter hairstyles. These are simple to manage while having a clean, put together look. Furthermore, it is much easier to manage than long hair while on the campaign trail.
Fashion in politics can make a large impact both on the voters as well as the mission of the candidate. By wearing more conservative, dark colored clothes, the person may be perceived as more trustworthy. Thus, they receive more votes and ultimately win the campaign. Bright colors may be seen as more aggressive. Some voters may be more drawn to an aggressive candidate and vote for them.
Being in the public eye constantly means the candidates always have to look their best. Not only do the candidates themselves become icons, their spouses do as well. Michelle Obama has become one of the more glamorous first ladies in recent history, while Hilary Clinton is paving the way for fashion as a woman presidential candidate. 
Source: https://www.forcoolfashion.com/