Are you totally envious of all of the make-up artists you see walking around the mall, greeting you at your favorite makeup store or demonstrating the hottest looks on YouTube? They're makeup always look so unbelievably flawless and gorgeous and it can make us wonder how in the heck they manage to nail down the perfection fit for a red carpet event. The answer?
Time
Let's face it. Time is of the essence, but if you're looking for a flawless look from head to toe there's no dilly dallying around it. These looks take time – much more than the average woman is most likely used to. If you fit into the medium to low maintenance category in terms of AM prep, then this is just a mindset that you're going to have to kick yourself out of.
So whether you're looking to nail the YouTube/Instagram "baddie" bit or just slam dunk your next selfie – you're going to need to take more than five minutes to do it – shoot, it takes me five minutes to apply my mascara alone! Obtaining that even, flawless, luxe makeup application takes skin prep, layers, a keen eye for angles, symmetry and fundamental makeup rules.
When we say time, we don't just mean with regards to applications, but also with regards to learning the tools of the trade, techniques strategies and "hacks". Whether you're browsing Pinterest or YouTube, there are thousands of DIY makeup tutorials that span from the basics to foundation, eye makeup, brows and contouring and highlighting. Fortunately for you, if you're a lover of all things beauty and makeup related – it can feel like you're a kid in a candy shop. I can't tell you how many hours of my life I've wasted jumping down the YouTube rabbit hole of makeup tutorials and videos. It's downright addictive!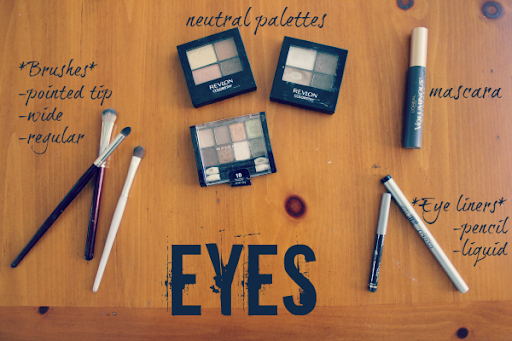 Products
Now let's delve into the second part. The products. Products will absolutely, without a doubt make or break your look. Bad products can turn a gorgeous vintage-inspired glamorous Hollywood look into an Amy Winehouse train wreck at the blink of an eye. It is absolutely imperative that you make sure to invest in quality products with superior formulas – and for clarification – quality does not necessarily mean pricey.
While the adage remains true that you get what you pay for, especially in the beauty/cosmetics industry, the truth still remains that just as with anything else in life, you can still find quality products at practical prices. For example, I tend to be a department store kinda gal when it comes to mascara. My lashes are thin and my natural hair color is a very light brown/dark blonde. As a result, the drugstore formula standard hasn't really hit it home for me since I was around twelve years old.
You see, makeup can be a bit like hard drugs – once you get a taste of the good stuff there's no turning back. From the moment my eyelashes felt the decadency that was department store brand mascara, they were never the same again. Many of these formulas carry a punch with the price tag because they use superior formulas.
However, all of the Lancome Definicils in the world can't cover up the fact that Rimmel's Lash Accelerator (found in drugstores such as CVS, RiteAid and Duane Reed) is a solid competitor at half the price. The catch – finding the equivalent of this comparison is like finding a needle in a haystack. It's possible – but for all of the money you would spend in an attempt at finding a comparable affordable competitor, you may as well have just bought the darn product in the first place.
So how do you know which products are the best? Reviews. Perhaps the mecca of all beauty review platforms is Makeup Alley . You can find pretty much any and every product ever listed on this nifty little website whether it be domestic or international in origin. It offers a user-friendly design and features beauty products which are rated on a five star scale.
Each rating is accompanied by a review and the reviews you get on here tend to be thorough and all-encompassing. Want to know if a certain product will break you out? Check out the reviews. Want to know how long it lasts or if that new illuminating powder causes #flashback (gasp!) – there's a review telling you.
What makes it great is that all of the reviews originate from consumers and so as a result you don't have to worry about the biased paid reviewer as much as you do on websites such as Amazon, where companies live and die by their reviews and as a result, most of the time pay for positive ones. There are no vendors pushing products on this site and the people commenting tend to offer solid and excellent advice and commentary – which is pretty necessary when you plan on dropping a pretty penny.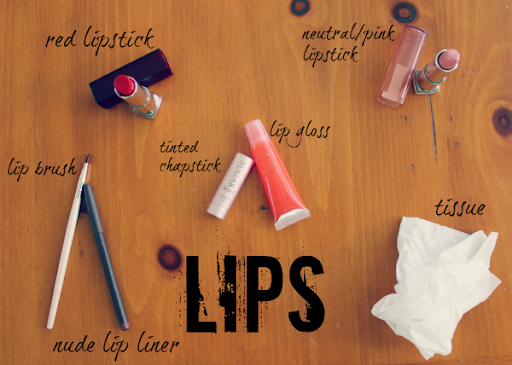 Hacks
Strategies, techniques, tips – whatever you want to call it – beauty hacks for all intents and purposes are those techniques that you never heard of before you fell in love with beauty products that every makeup artist knows by heart.
For example – did you know that if you're interested in getting that awesome crisp clean brow  line that you see in so many videos and pictures, you can opt to use a liquid eyeliner in the same shade as your brows? Pencils tend to lose their sharpness and as a result, their precision and crayons tend to be dull but you can use a liquid eyeliner to outline your brows after filling them in with your favorite pencil for a super sharp #onfleek look. However, be sure to outline brows from the middle to the ends and avoid the front to avoid the dreaded sharpie look. Applying in this manner gives a wonderfully faded trendy brow.
Other beauty hacks by the pros include the ever so popular highlighting and contouring method and technique. Contouring is a great way of making use of pigment to accentuate and even create shadows and highlights to give your face dimension and a more sculpted, structured look. Contouring and highlighting can be done to cheeks, underneath the jawline to create a sharper jaw or even on the nose  to create a more aesthetically pleasing look.
These are just a few of the plethora of special techniques to help take your beauty game to the next level. Others include applying concealer  to the center of your lips before your lipstick (a personal favorite of mine!) to help the light bounce off the center creating a poutier look and your entire mouth if you plan to overline your lips for a fuller look. You can also add a darker line half way down the center of your lower lip underneath your lipstick in order to create a pouty look.
Whatever the reasons for upping your makeup A-game are you can rest assured that if you heed to these three basics you'll be on the path to "prosumer" quicker than Millie Vanilli's music career. Take the time to learn the basics and develop the patience to perfect your look. Invest in quality products with great reviews so you're not throwing your money away and take the time to learn the basic beauty hacks that all professionals and "prosumers" alike understand like the back of their hands.
By Danni Holland-Ingram