Those that keep an eye on fashion and know how to adapt what is on the catwalks into their own personal style will always be one-step ahead of everyone else when it comes to their look. Being right on the crest of the wave when it comes to fashion means anticipating the incoming looks and making them work for you. It speaks to our collective unconscious and somehow ensures that what you're wearing will always look contemporary, exciting and head-turning.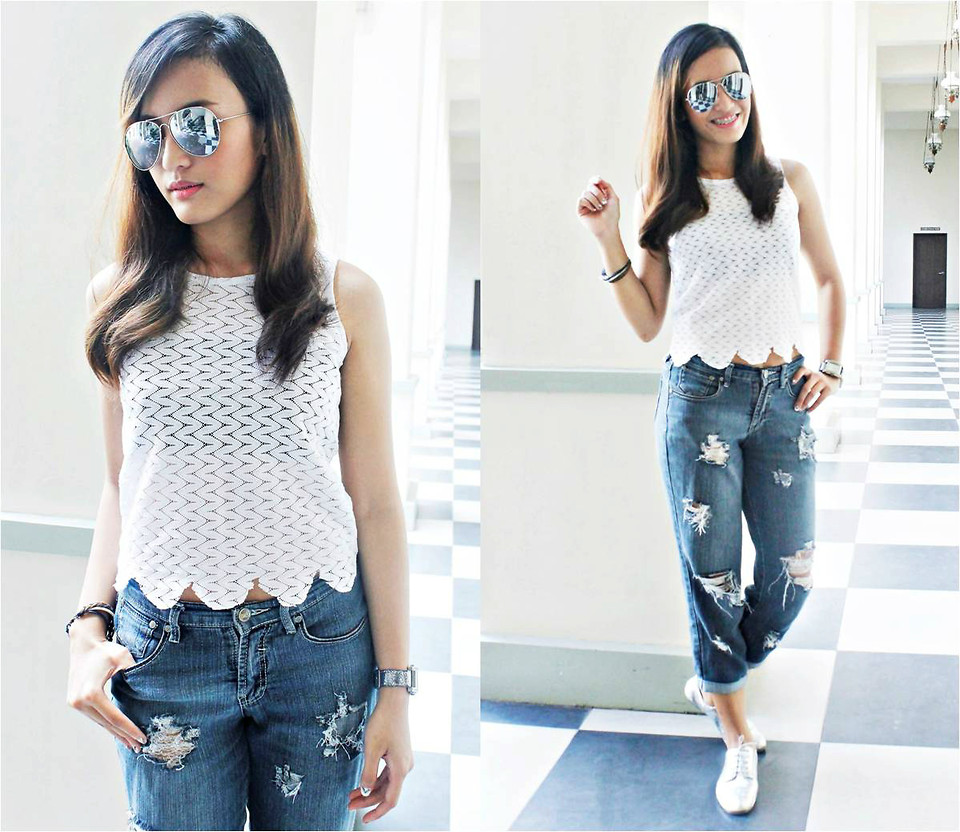 But it also means that you're rather at the mercy of the fashion industry. As we all know, the whims of Guess, Agent Provocateur, Lane Bryant and co. can sometimes be hard to anticipate and rather… strange.
Often these new lines will contains some hidden gems that you can work into your look or that you can at least be influenced by when you shop elsewhere. But on other occasions, the coolest fashion can end up being just a little too out there and adventurous – or it might simply not suit you or work with what you have going on, which of course will make life a little harder for you.
So, the question is: how are things looking this year? How cool is cool fashion in 2017? What have we got to work with here
What's 'IN' in 2017
If you head over to the Guess, Bechcafe or Warby Parker websites, what kind of stuff can you expect to see starting to appear in the lines?
One thing that is very much 'in' right now is stripes. Stripes have a tendency of coming and going when it comes to fashion and this means that you need to be careful when picking them out to ensure you look current and not dated. Right now though, stripes are enjoying another comeback and especially thin, light-colored stripes.
Taking bold inspiration from the runways is an 'artistically inspired' theme. What does that mean? It means wearing outfits that look a little as though they were hand-painted, with prints that are a little more abstract and colourful.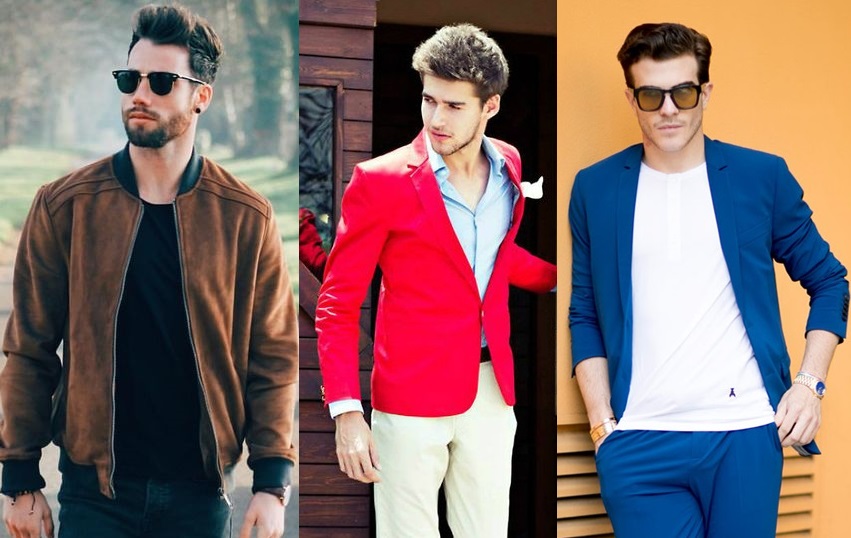 Footwear
Also popular at the moment are sneakers. This is great news, seeing as sneakers are also very comfortable and versatile. They've also gotten a little more flamboyant for women though, so rather than Kicks, we're talking big, white sneakers with lots of gold bling and platform-shoe style soles and heals. This more colourful and creative aesthetic also means that you can grab yourself plenty of pairs of sneakers and combine them with a lot of different outfits and looks.
And while we're discussing shoes, the mule is also very in fashion right now. These include flat mules, mules with blow block heals and much larger heals. They come in a range of color and materials, with velvet being very popular. These have been around for a while already and were quite big in 2016. But we have it on good authority that they're not going anywhere in 2017!
Coming This Summer
With spring now in full swing and summer on the horizon, it's time to start looking forward to what you're going to be wearing over the next few months.
Gracing the catwalks and your local Guess are a lot of whites and golds, which create a kind of Greco-Roman look and which have a tendency to be quite nice and floaty. Of course, whites and pale colors are hard to pull off for some skin tones but if you can work it, go for it! It's a perfect look for around the BBQ.
Also popular are outfits that put the shoulders on show. This is 2017's most popular erogenous zone so be prepared to be showing that part of your body and let's hope it's ready for all of the attention!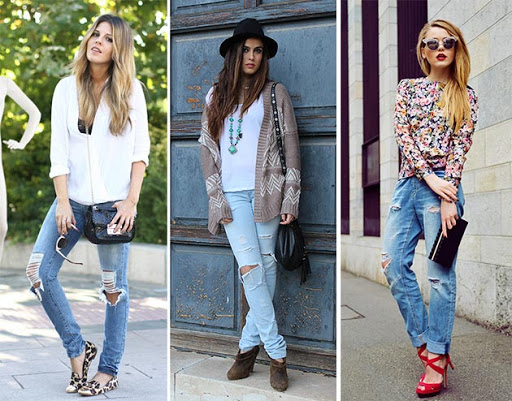 Shades and Glasses
Looking for your next Warby Parkers? Sunglasses are a big part of summer fashion and there has yet to be a year where they look outdated. Sunglasses at a sense of cool to whatever you're wearing and the best
The trend for sunglasses and regular glasses appears to be large and square. Oversized aviators have been around throughout 2016 and appear to be going strong as we make our way into 2017. The only difference is that now those round bug-eyes are being replaced for a squarer set.
What's In for Men
So often fashion and trends tend to focus on women's clothes, but what about guys? What can men expect to be in style for them in 2017?
One thing that has been in for a while is retro sportwear and this is something that a lot of big clothes manufacturers have been getting involved in. The term is 'athleisure' and in 2017 this is expected to take a step back from the 1980s and into the 1970s!
Subdued colors are also very in vogue right now. One writer described this as being a win for 'anything that looks like it's come from the Royal Tenenbaums'.
As is so often the case, retro generally hot right now and outside of sportswear, this applies in particular to bomber jackets. Checks are also still hot and this is something that most guys can rely on being in for a long time to come too. Wider trousers are also on the rise, so you can stop crushing your boys!
As with women's fashion, stripes are in vogue again and particularly the vertical stripe.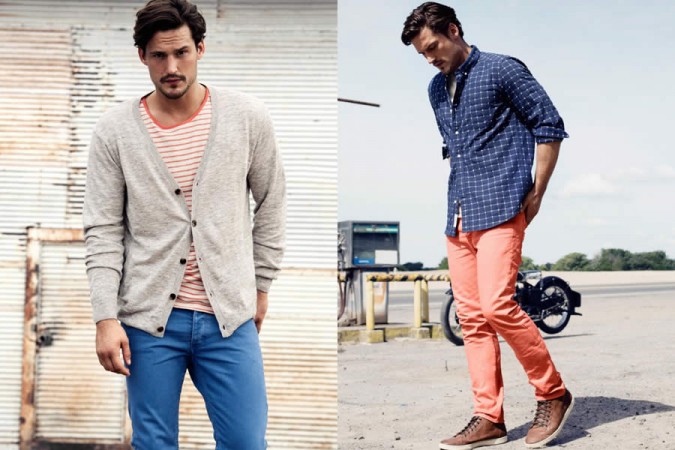 Athleisure
It's not just the runways that drive fashion but Instagram and other trends from the web and popular culture. This is something that we can see clearly in the 'athleisure' movement mentioned earlier.
For men, this is about the retro sports gear which can be worn both in and out of the gym. For women, it's about sports bras that show the midriff and tight fitting 'yoga pants'. There's still a retro aesthetic going on though, with neon colors being a great call back to old motivational fitness videos (on VHS). We can also see some of that artwork inspiration coming in, with patterns that look like abstract blobs of paint and women who look like they've leapt out of the Nintendo Switch game 'Splatoon'. (A reference that will be lost on some).
Tracksuits are also in fashion and in general, you should just ask yourself if it passes the 'Instagram test'. Ask yourself: how many likes would this outfit get on Instagram?
The trend also has a very heavy urban flavor, so if it makes you look like you came out of an 80s MTV rap music video… that's a good thing! (To an extent.)
A word of warning though: be aware of similar outfits being sold on Amazon for a fraction of the price and even 'gym brands' like Gym Shark and Under Armor. The latter might be good for actually wearing in the gym but they are still not fashionable items.
Nordstrom has a great line of Urban Style outfits for men and women that take heavy cues from the Athleisure movement. Superdry is also a great place to pick up some stylish sports clothes. Stick with these brands and you can rely on the quality being there and on the outfits being stylish and looking good when worn out of the gym as well as in.
What's Out
So, that's what's hot, what about what's not?
While corsets enjoyed a big resurgence last year, they have been rather heavily featured by the media which you can usually take as a very good sign that they won't be featured in upcoming lines.
There has also been some speculation that there might be a bit of a shakeup in the denim department soon. Jeans haven't seen much variation in the last few years with skinny jeans with stretch being staples now for a while. Word is that we might see some more classic romantic silhouettes come into vogue soon.
Oh, and guys, it is high time to drop the lumberjack look. Yes, checks are still in, but it's time to shave the beard and lose that whole aesthetic. This is what you call a blessing .
Analysis
We haven't yet answered the question posited in the headline though: how cool is cool fashion in 2017? Is this a good picking? Should we be pleased at what is available? Will you be able to work it into your repertoire?
I can't answer that last one of course; that is down to you. Just remember that following the latest fashions doesn't necessarily have to mean copying what you see on the runways precisely. Instead, it means having your own personal style and letting it be influenced by the trends of the moment. Take a look at some of the outfits from Guess, Agent Provocateur, Lane Bryant and the rest and see if you can make it work for you.
Purely objectively though, 2017 is looking like a good year for fashion. There are lots of fun bright colors (and pastels for men), retro-inspired athleisure and sneakers that are great for actually being practical in and also a move toward what is being referred to as 'effortless elegance'. That means outfits that look like you made an effort but which actually didn't require any effort on your part.
You can't say better than that!