Are you trying to learn a skill or acquire a degree online? Well, several accredited platforms would do a great job of giving you that online schooling you need. In this post, I would be highlighting five of the principal online platforms you could engage in. Check them out!
#1:Udemy Online Learning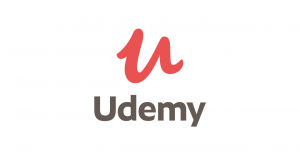 Udemy online learning platform is regarded as one of the most reputable learning sites today. Currently, it boasts of having over 50 million registered users and over a hundred certified courses. These courses are well transcribed in as much as 65 languages from around the world.
Here are some categories you may find on Udemy:
IT and Software.
Design.
Marketing.
Business.
Creativity.
Personal Development.
These are certain categories that you could pick a course from. At Udemy, they offer you learning at your own pace, and you have a 30-days money-back guarantee. The classes cost about $10 to $20, convenient for even learners on a tight budget.
There are also a few bonus and discounts that new and existing learners are eligible for, they are:
A monthly 95 percent sales discount on the courses offered.
A free 7-days trial period access.
At the end of each of your courses on Udemy, you would get a certificate of completion to boost your career credibility.
You can enroll in their courses by going straight to udemy.com
#2: LinkedIn Online Learning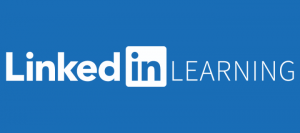 Around the professional world, LinkedIn has a reputation as one of the most business-oriented online platform. It has served as a recruitment place and a forum for professionals to meet and connect with themselves. However, that's not all the platform is there to offer. It has an online learning program, as well.
At LinkedIn online learning platform, individuals that intend to get certified can enroll in their courses. Though the learning aspect of LinkedIn is relatively new, it comes at least 25 years of tutoring experience.
The learning aspect of LinkedIn came into the picture when the platform purchased the online learning platform, formerly known as Lynda.
Some of the categories of courses offered on this platform include:
Data Science.
IT and Software.
Business.
Creativity, etc.
These categories have over 15,000 courses available. Also, as an already registered user, you get recommendations based on your profiling. The courses cost $29.99 monthly, but you get a 33% percent discount when you subscribe for a year. Annually, you would be required to pay just $19 monthly.
At the end of your course here, you also get a certificate of completion for the course you have just concluded.
You can log on to LinkedIn.com to start your learning process.
#3: Coursera Online learning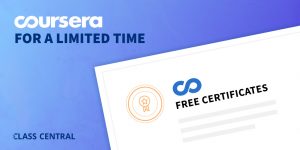 Coursera has also won its spot as one of the leading online learning platforms available to learners around the globe. It was founded in 2012, and ever since then, it has collaborated with more than 190 reputable universities in the world.
Created by two professors from Stanford, its goal is to bring the world the best of education from their devices' comfort.
Some of the companies and universities that Coursera partners with are:
Stanford University.
Google.
IBM.
Imperial College, London.
And more.
A courser, you can learn a new skill and get certified in less than two months of active involvement. There are over 4,100 paid courses to choose from on this site.
Note, there are also free courses that are available on Coursera for people as well. It comes unlimited access to courses as you can decide to enroll in as many courses as possible.
The annual fee for Coursera is about $399, and then you can have unlimited access for a full year. But, if you prefer paying monthly, it comes at $49 to $79, depending on your course of interest.
With Coursera, you have access to the following bonuses and discounts:
Seven days of free premium membership trial.
Up to 50% off the premium membership when you are enrolled in one of the partnering universities.
For more information on their courses, log on to coursera.org
#4: edX Online Learning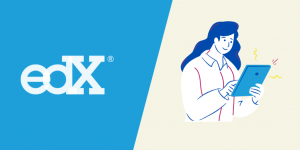 EdX is an online learning platform birthed in 2012 by a coalition between Harvard and MIT. If you always wanted to have a certification from either of the two universities, this may just be the opportunity.
As a non-profit oriented learning platform, it currently has an estimate of over 22million registered users. Reputable educators teach classes from world-leading universities and corporations.
EdX is the perfect synergy of career-advancing courses and fun at the same time. If you have other engagements that require your attention, then this platform should be considered. You can stop and continue the learning process at will, depending on your scheduling.
At edX, you can learn various courses like:
Culture and technology.
The science of beer.
Circuits and electronics.
These are just a few courses that are handled by MIT and other top-rated universities. EdX has two types of degrees –the MicroBachelor Programs and the MicroMasters Programs.
For the MicroBachelor Programs, you would require a range of $500 to $1500 for a sum of the courses. However, there are also free courses, but you would have to pay for the completion certificate. This also costs between $50 to $500.
Do you think this is the platform for you? Then log on to edX.org
#5: Skillshare Online Learning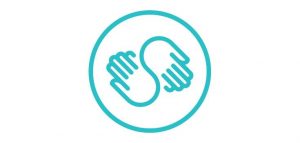 As an online learning platform, Skillshare aims to help individuals from several career paths learn a new skill. It is relatively new compared to the other platforms I have highlighted in this post, but it promises you quality.
Here, you have access to classes in the following areas:
Lifestyle.
Creativity and art.
Personal development.
Career advancement.
Entrepreneurship.
It has over 20,000 classes and a group certain where you could connect with other learners like you. However, though there are a handful of free courses available on this platform, a premium account gives you more. You can develop different skills as you want, get involved with other learners, and more.
With this platform, you can also learn at your own pace as the schedule works around your free time. You are mandated to pay $12 monthly for a premium account or $8 monthly if you are paying for the full year.
As a new subscriber, you get a discount of two months of free premium registration. This is for you to certify that you are fine with the learning platform.
So, if you want to try out this platform, then you should log on to skillshare.com.
Conclusion
Online learning doesn't have to be a big deal anymore, as there are readily available platforms that could get you hooked. They offer generally acceptable courses that could help you advance your career or even start a new one.
Written exclusively for our company by Sherise
Source: CoolMambo.com