Everyone needs underwear, but all too often the underwear that we buy isn't something that we're totally happy with. Of course, this isn't usually a big deal because underwear is fairly inexpensive but for those who are looking for the perfect underwear that they aren't going to regret owning, there are definitely some better choices out there. In this article we have compiled a list of five different brands and styles of underwear for men that they will love putting on as well as five styles and brands of panties for women. This is underwear that neither gender or have any regrets about.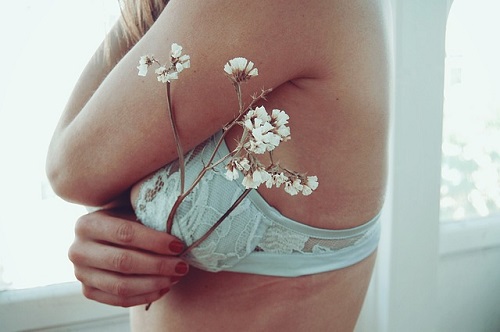 For Men
First up on our list are IST men's speed 2.0 no-show briefs. If you weren't already aware, the whole purpose of underwear is to collect the sweat and body odor from your groin area to keep it from the pants that you wear. That's exactly where this brand of underwear excels. It has sweat wicking material that will keep you dry and it is comfortable to with the contour pouch that makes it the perfect combination with your pants.
Calvin Klein's intense power cotton boxer briefs are going to be the next brand of underwear that we discuss. Calvin Klein is created a Joey pouch so that you don't have to adjust and so that your man parts will have plenty of room to breathe. This is also one of the few styles that aren't going to be writing up your leg while you wear them. They are specifically designed not to ride and since they come from Calvin Klein, you know they are of good quality.
Calvin Klein also has the third item on her list with their steel micro boxer brief. Calvin Klein steel collection is made for the man who wants to feel that their underwear is as masculine as possible while flattering their body and being ultimately comfortable. With a metallic waistband and a design created by Calvin Klein engineers, this is definitely the underwear of the future. You will love the look of these boxer briefs and whenever you show them off they will definitely make a statement but that doesn't mean that they have to be uncomfortable. In fact, you probably won't even know you're wearing these.
The fourth underwear for men that we are going to recommend is the standard boxer briefs at the stretch waistband that you will find from Ralph Lauren and with the Polo logo. The stretch waistband gives you the comfort that you need and there is a opening in the front that is contoured so you can easily make a quick stop at the restroom, plus, these boxer briefs come in a pack of three so they are cost-effective as well and as an added bonus they are machine washable.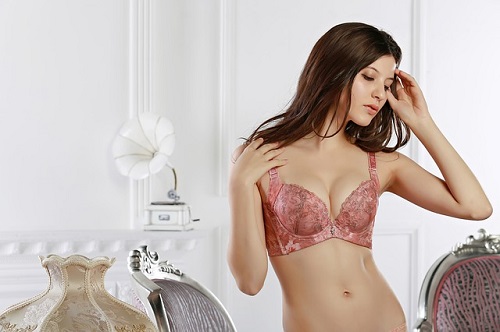 For Women
The first order list of ladies underwear is also from Calvin Klein. CK's invisible hipster underwear is some of the top rated and most popular women's underwear around. These are functional rather than frilly, but women who wear them find that they prefer discomfort once they experience it. Comes in light caramel, French roast, black, white and Aurora as well as a few other colors.
Next up on the list is women's Fruit of the Loom beyond soft Bikini panties. These are obviously more aesthetically pleasing – in the traditional sense – but they are also extremely comfortable made of 60% cotton and 40% polyester these are highly rated women's underwear on Amazon, machine wash and in a six pack for major economical savings. There are several different colors that this particular style comes in and one of the best things about this listing is the price is extremely low in comparison with some of the names normally associated with luxury clothing items like Calvin Klein. With a comfortable antagonist waistband these are the perfect underwear.
Next up, the MaMia six pack of women's panties as well-loved and extremely low priced. These women's lace boy short panties are made in the modern style and allow women to have great-looking paintings that are also comfortable. One of the best features about this particular brand and item is that there are so many different colors and styles to choose from. Here are just a few of the colors that this item comes in: Bloom, tropical, neon, shoreline, cloudy, flirty, navy, solstice, and sunset. They also come in styles like vibrant, oral and bold.
Next up we have the Hanes' women's course sporty hipster panty. Again, this is a ridiculous price for a great pack of underwear. Economical because it comes with six different pairs and it comes from the Haynes brand, which everyone knows is an expert in the field of both men and women's underwear. There are both solids and prints in this collection, which are 100% cotton as well as Heather's and stripes which are mostly cotton. They have the hipster panties closure and a label with no tag, plus, these panties don't write up your leg.
The last panties that will talk about are Balanced Tech women seamless thong panties for those who really want panties that look really sexy and aesthetically pleasing. These are tag list with seamless construction and ultimately comfortable and they come in colors like black, pink, green, nude, blue, blackberry and navy. With their four-way stretch technology they conform perfectly to the body and or and all around great panty for women.
Source: https://www.forcoolfashion.com/